AQUA FARMING MADE EASY WITH
Biofloc Tanks are currently the best human-made resource to meet aquaculture deman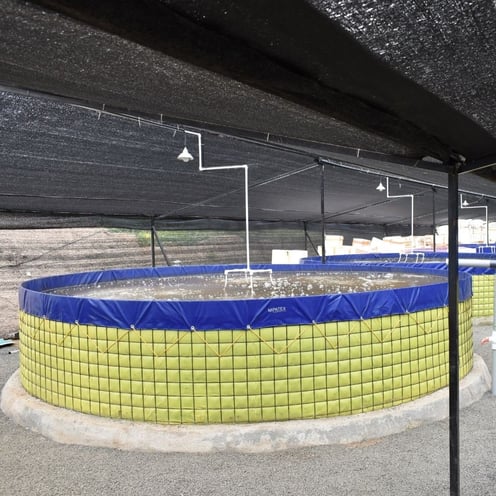 ECO-FRIENDLY
Biofloc Tanks are currently the best human-made resource to meet aquaculture demand without increasing the usage of natural water and other resources.
SUSTAINABLE
Using biofloc tanks, shrimps and fish can grow inland without access to seawater. It reduces the pressure on capture fisheries and improves land and water use efficiency.
ECONOMICAL
Now do aqua farming at any place at a very reasonable cost. Biofloc tanks are suitable for remote, indoor, and outdoor fish farming in all types of environments.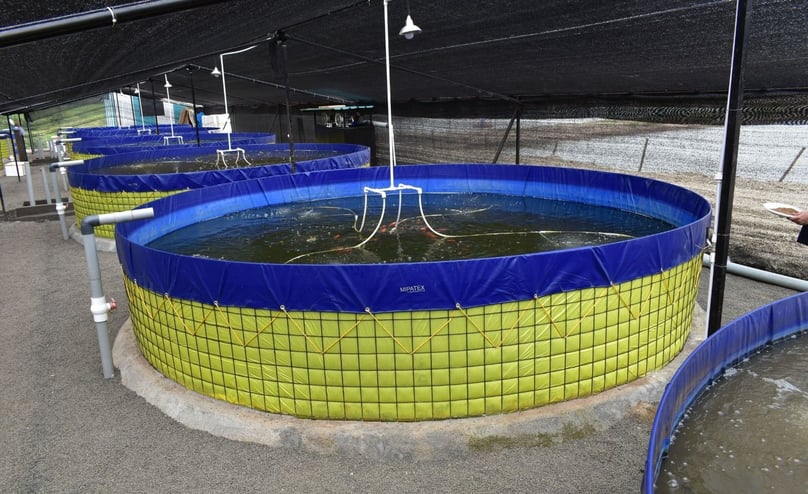 The biofloc is a protein-rich macro aggregate of organic material and micro-organisms, including bacteria, algae, remains of dead organisms, and others. We limit water exchange and create ideal conditions for bacteria. Then the bacteria control water quality, Fish will eat the bacteria, and the feed is recycled. The tank is fully aerated for the bacteria to grow and well mixed; due to this, the number of bacteria in tanks increases. This microbial protein may have higher availability than the normal feel protein.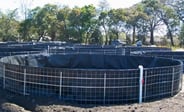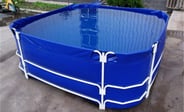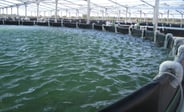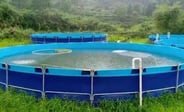 Biofloc technology is about controlling biofloc in the aquaculture tank. It enhances water quality in aquaculture fish farming by balancing carbon and nitrogen in the system. It is a method to control water quality, with the added value of producing protein-rich feed for fish.
MIPATEX BIOFLOCK TANK FEATURES
PREMIUM QUALITY
Mipatex biofloc tank is durable, tear-resistant, stress crack resistant, puncher resistant, lightweight construction provides maximum performance in all climates and environmental conditions.
EASY TO INSTALL
Flexible and lightweight design makes it simple to set them up anywhere. Eyelets and reinforcement with rope at the periphery allow the biofloc tank to be tied with the frame and secured firmly.
CUSTOMISATION
We can provide customized biofloc tanks of any size and shape as per our customer requirements, including specialty custom-built biofloc tank liners for an old concrete tank.
Our team is happy to answer any inquiries. Fill out the form and we will be in touch as soon as possible.

MIPA INDUSTRIES
S No. 28/1/5, Kondhwa Road, Near Hotel Garwa Hills, Yewalewadi, Pisoli, Pune, Maharashtra, 411048